Konnichiwa
Assalammualaikum & salam sejahtera semua...
Hari ini entry aku berlainan ckit..memandangkan segmen ni dr kwn blogger, so akupun join lah jg setelah beberapa kali di ajak..Lgpun sbg tanda support tUk sesama blogger..Ini 1st time join segmen begini..
Diberi nama Muhammad Syahmi bin Selamat..Dilahirkan pd 22 Oktober 199*...(boleh ar bg hadiah pd tarikh t'sebut..hahaa) Tempat lahir di Hospital Batu Pahat, JOhor..Skngni duk K.L..sejak lps SPM lg...hihii..
Dulu belajr di Sek Keb Perumahan Tampoi 1, Johor Bahru.(skng nama sek ni ialah Sek Keb Seri Melati)..Sekolah men ade byk.Pernh sek. di Muar,pastu sek di SMK Temerloh Jaya mse f3.Pindh sek sbb keluarga pindh umh di Temerloh, Pahang..Lps PMR bile dpt rezat baik, ingtkn nk smbg kt asrama penuh tp xdpt..so, smbung belajar di Sek Men Teknik Jengka, Pahang..Sekolah ni bukn vokasional k tp teknik pure.(Skng sek ni dh di upgrade jd Kolej Matrikulasi Jengka, Pahang)..
Masa tggu rezat SPM dlu mcm2 aku apply..dr UPU, Matriks dan Politeknik..sume ak apply..tp lps je dpt rezat SPM yg sederhana cemerlang sje..Lastly, just got offered from Politeknik Sultan Haji Ahmad Shah..xdpt pun offer dr IPTA..tp Alhamdulillah baru abez stdy diploma 3 tahun & bakal konvo bulan dpn..hehe...ape2x pun skngni aku msh lg menunggu rezat UPU tuk degree pula..Insyallah..dpt mane2x pun aku xkish..Doaknlah yer...

Kerjaya..psl ni asenya dh byk jg kot..Lgpun lps SPM lg dh cri p'glmn keje..cuma sntiasa b'tukar2x..walhal dh ade klulusn cuma mls je nk keje yg sbnrnya m'ikut bidg..tp p'glmn keje dh byk jglah..btw,skngni aku cuma kerja biasa sje di kwsn cheras umh aku ni..hehe..lgpun sementara mnuggu pkerjaan lain & dlm masa sama mnuggu rezat UPU..hihi

Cukup smpi cni sje..wassalam..
terima kasih kerana sudi bace...



Tarikh tutup : 9 APRIL 2012 JAM 23:00
Thanx a lot to
Fariza
coz invited me to join this segmen..
sorry sgt sbb lmbt post entry nie..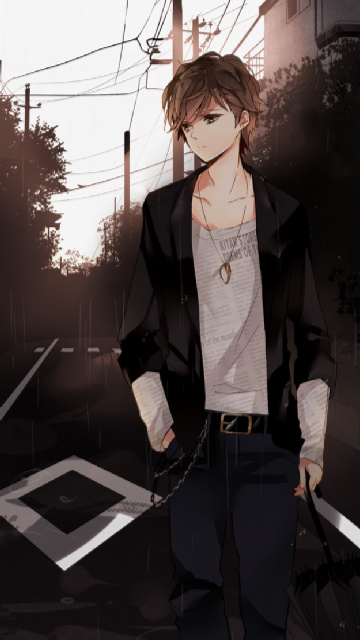 ~ amik kO dh mcm diari pula aku tulis..pnjg berbenO..hahaa